Servo Ultrasonic Plastic Welding Machine|Servo ultrasonic welding machine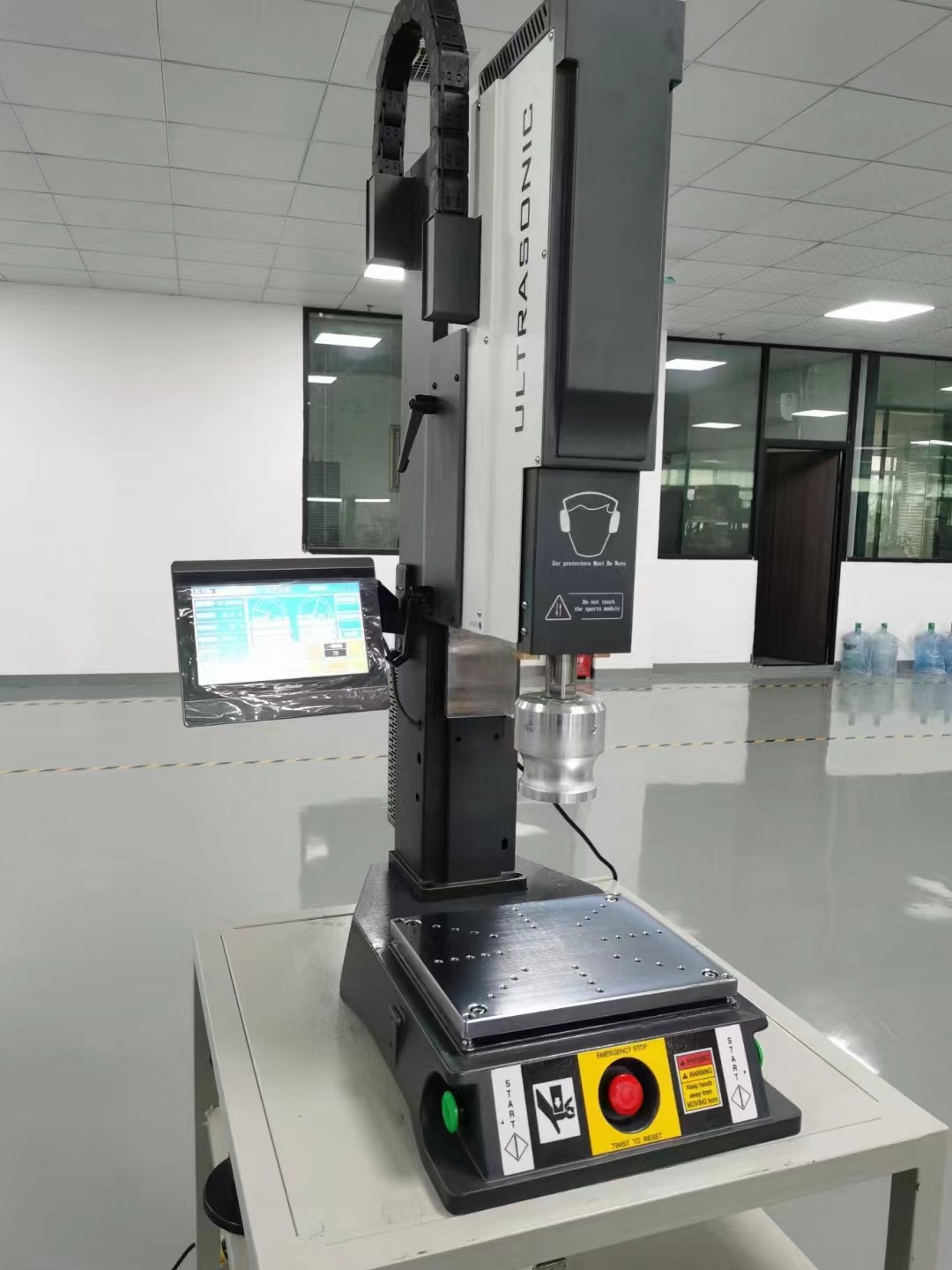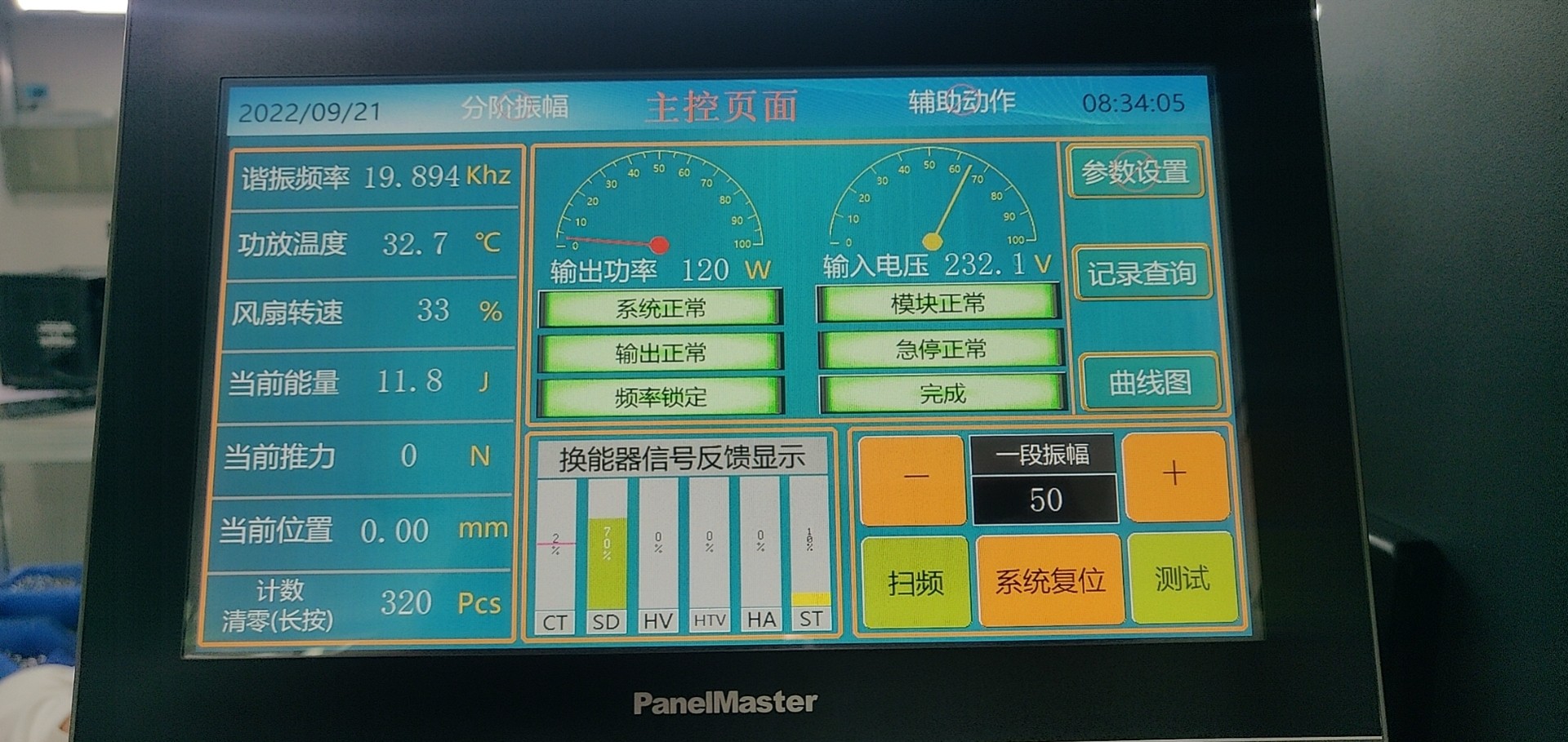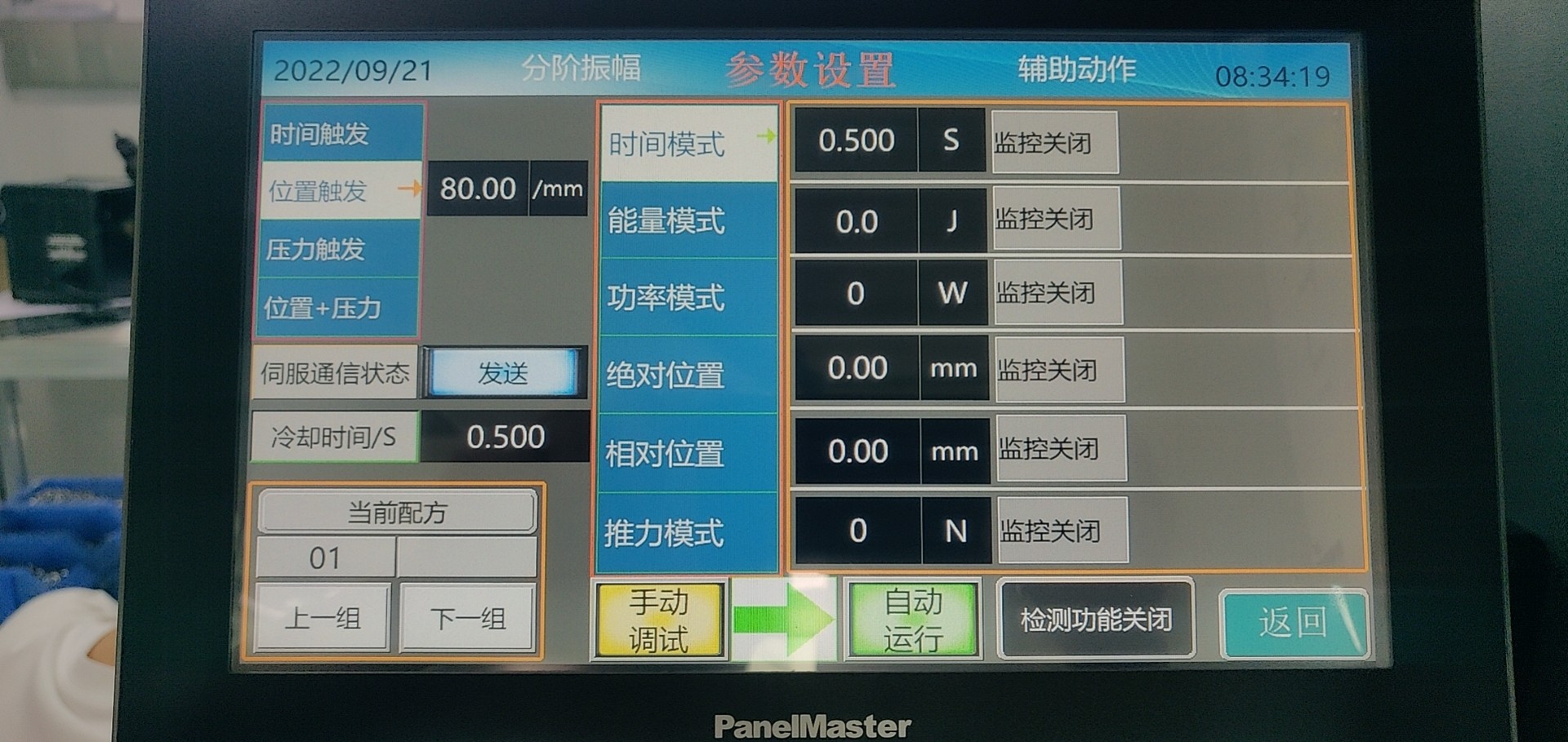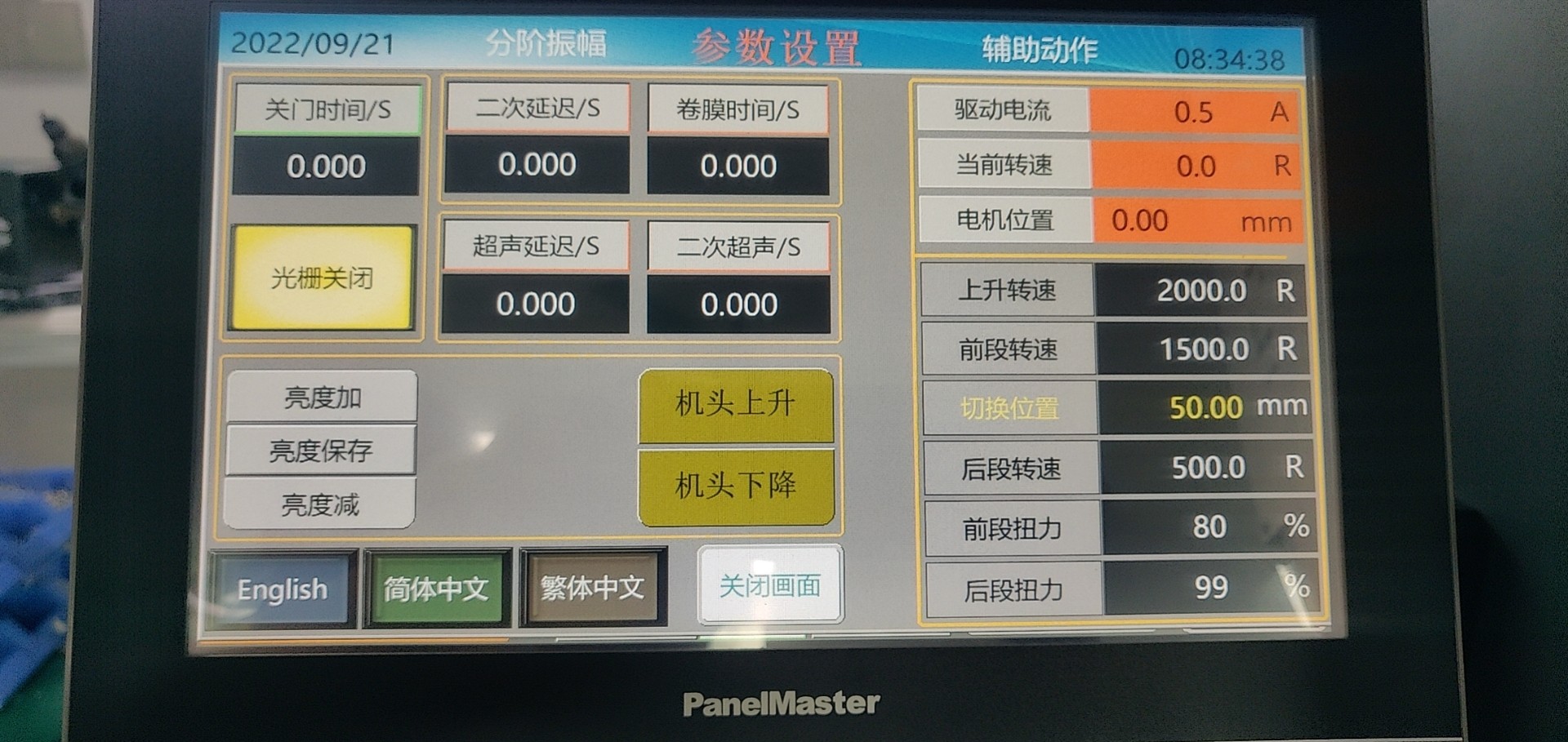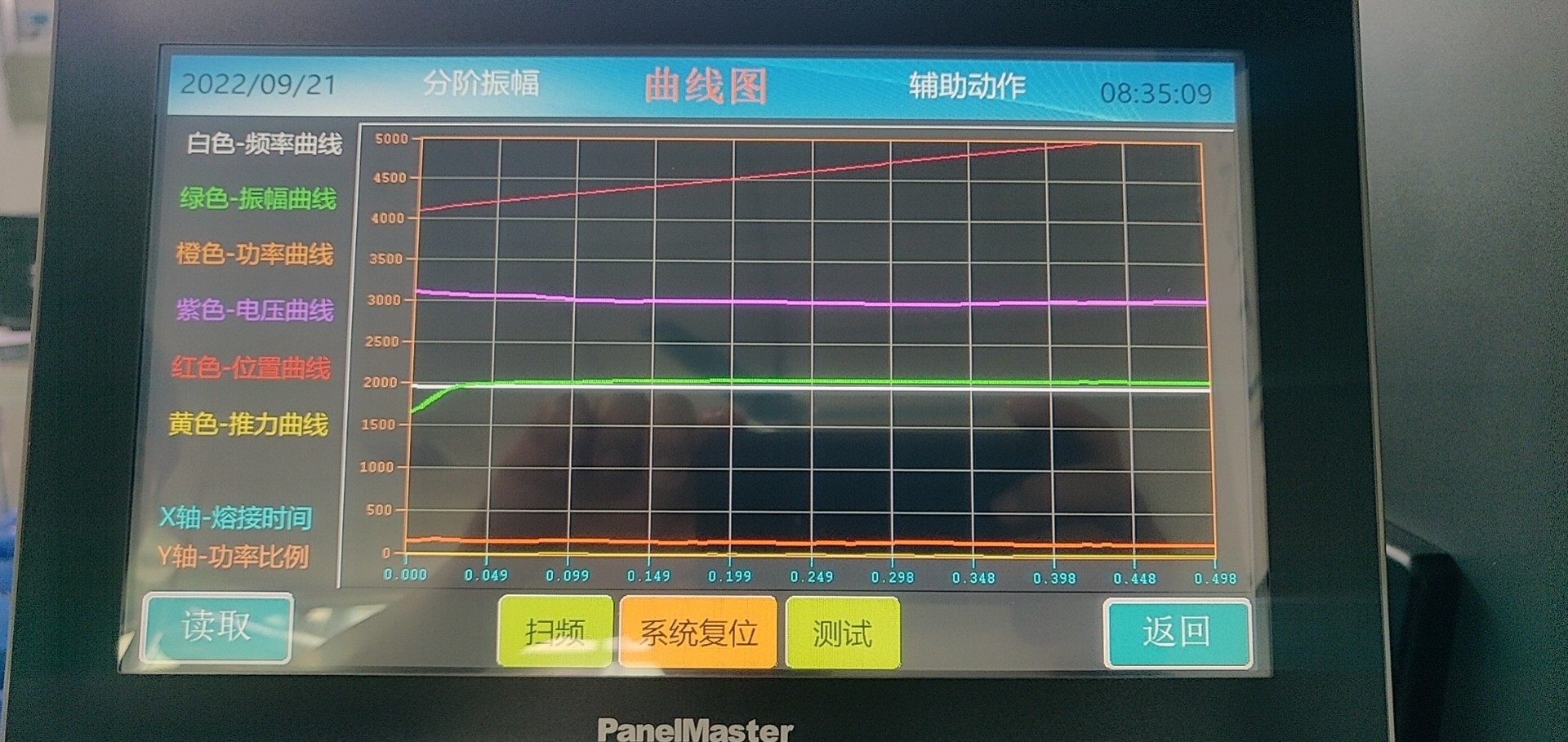 Servo ultrasonic welding machine

93说明书电子版.pdf (Click to view the machine configuration and functions)
Machine features:
1. Taiwan Shangyin linear guide, smooth and frictionless operation, to ensure accurate and stable operation without deviation.
2. High-precision servo motor combined with precision electric cylinder, with precise speed probe control, can realize multi-stage welding, ensure the best fusion between molecules, so as to achieve a more reliable welding effect.
3. High-quality transducer, strong energy, titanium alloy amplitude modulator, sturdy and durable.
4. High-precision, high-strength adjustable level work platform, made of cast iron, the surface is hardened by nitriding, firm and not deformed
5. The high-strength aluminum alloy square column (patent has been applied for) and the die-casting bottom seat greatly improve the overall rigidity and motion accuracy, and keep it stable and firm without backsliding in the running state.
6. The motor lifts the body, which is convenient and quick to adjust.
7. The fixed mode of the embedded amplitude modulator, the welding head and the transducer can be rotated 360 degrees at will, and the welding head is fixed vertically to install the module, which is convenient and fast.
8. Digital intelligent control system, touch screen input, management password protection, ensure that the certified art parameter settings are not artificially modified, and can store multiple sets of welding parameters.
9. Equipped with a variety of welding modes to choose from, automatic frequency scanning and tracking locking system, higher control accuracy of power output and time, to ensure that the equipment can run stably for different types of products with different requirements.
10. The latest overload protection system is adopted to deal with the damage of the equipment caused by the mold and external factors, such as the main components: the control system of the main board power board, to ensure the safe operation of the equipment at all times.
11. Power display: It can detect and supervise the frequency power and power of the transducer, amplitude modulator and welding head.
12. Welding record: It can be used to store parameters such as frequency, ultrasonic time, energy, power, and state output during operation for data analysis. Can store 3500/35000 sets of data.
13. A variety of welding formulas can be stored and used according to different products.
14. Stepless amplitude control, with 1% increase or decrease, can effectively cope with the welding of products of different materials and sizes, provide the most suitable and accurate energy, and reduce product scalding, penetration, false welding and other undesirable phenomena.
Video :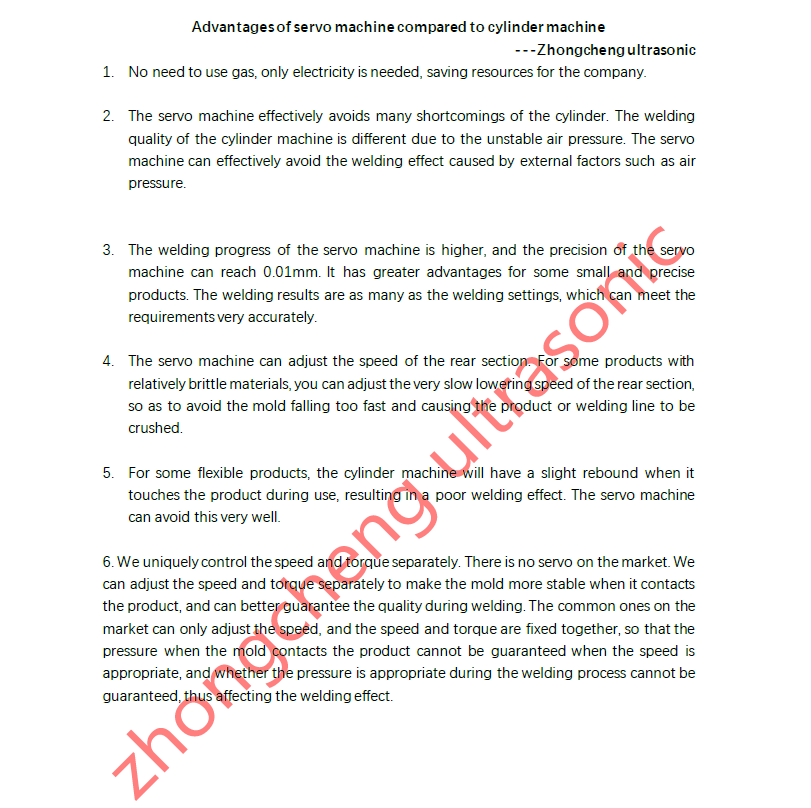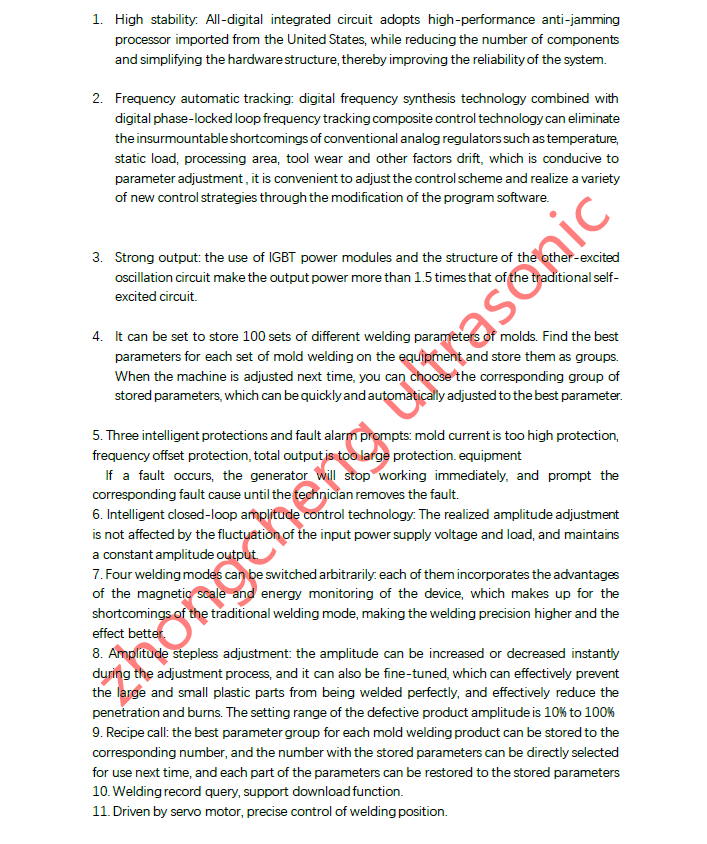 Send Inquiry :
Related Products :
Contact Us
Name: Zhu
Mobile: 13961854375
E-mail: [email protected] [email protected]
Add: 9th Hexin road,Xishan district in Wuxi city,Jiangsu province,CHINA(214101)
Wechat: 13961854375
Skype: [email protected]
QQ: 252909803