Rotary friction welding machine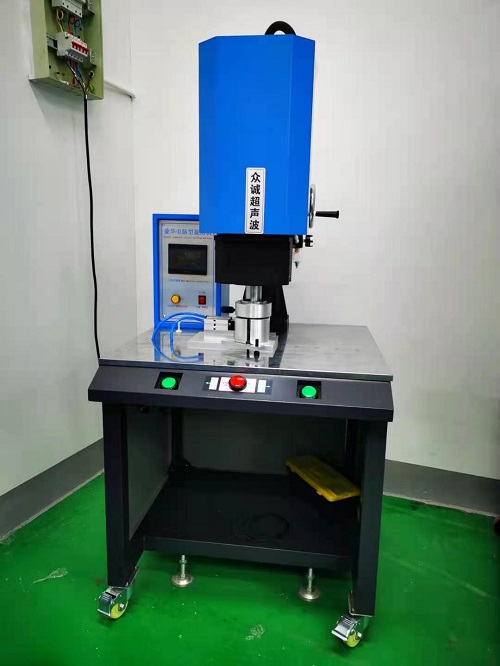 Rotary friction welding machine/rotary fusion machine
For round plastic outside the range of ultrasonic welding, it is suitable for round products with high toughness and difficult to fuse plastic, such as: dewatering container, oil filter cup of steam engine vehicle, water jet joint, thermos bottle air bladder, thermos cup, ball toy, paint canister, heat preservation pot, filter core, filter element, buoy, etc.
By using the principle of high speed rotating friction heat generation, the surface of plastic processing material is melted to achieve the effect of welding. Carefully for the manufacturers of the model, the use of excellent control system, with the inverter motor manufacturer, design this model.
Product advantages
High torque, high efficacy, durable, high practicability, can be arbitrary adjust the speed of time, pressure, also can adjust the scope of application: semi-automatic or fully automatic production vehicle filter, oil cup, hydraulic joints, buoys, pot, thermos bottle gas gallbladder, ball toys positioning rotary vacuum plastic welding machines, this machine is to use high speed motor drive part to melt a high-speed rotation, make to melt surface friction generates heat, which in turn pressure welding.
Adopt motor drive, smooth and accurate operation using imported man-machine interface as the operation platform, easy to use, convenient;
The use of control, safe and reliable work;
The stop position can be set arbitrarily according to the need, so that the product can achieve positioning welding (servo motor positioning and rotation);
Scope of application
With circular weld of circular and non circular products, such as vacuum, filter oil cup, carburetor, hot gas bravery, hydraulic fittings etc shall be watertight, airtight products] for it is not easy to hot melt, ultrasound welding of nylon, such as circle or tubular workpiece, such as filter, plastic pipe, plastic cup, double cup and other products, a high-speed and pressurized exercise, make up and the workpiece in fusion combined with the design of a very short time, this principle makes the processing of high binding force is watertight, airtight effect. The mechanism is stable to prevent the reaction force when the startup stops. Can be designed after rotary melting, and trimming device.
Send Inquiry :
Related Products :
Contact Us
Name: Zhu
Mobile: 13961854375
E-mail: [email protected] [email protected]
Add: 9th Hexin road,Xishan district in Wuxi city,Jiangsu province,CHINA(214101)
Wechat: 13961854375
Skype: [email protected]
QQ: 252909803